Executive Management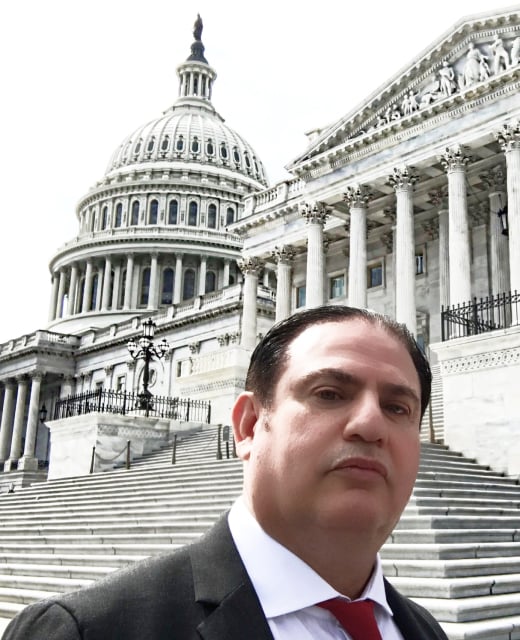 David Michery
Chief Executive Officer & Chairman of the Board
As Chief Executive Officer and Chairman of the Board, David Michery has led Mullen and its divisions since its inception in 2014. With over 25 years of executive management, marketing, distressed assets, and business restructuring experience, Mr. Michery brings a wealth of relevant knowledge and expertise to the Mullen brand. He has notably created 12 trademarks so far to develop the company brand and vision.

Mr. Michery is working towards a sustainable future accessible to all by creating a suite of clean-energy electric vehicles at varied price points. With entirely US-based manufacturing and operations, Mr. Michery is also determined to have Mullen play a role in shaping a self-sustaining local economy by creating more jobs in America.

Mr. Michery manages risks and company expectations as a pathway to success and has personally overseen several businesses totaling over $1 billion in transactions. His key strength is being fiscally responsible and leading teams to complete projects on time and within budget. In addition, as a seasoned professional in this space, Mr. Michery has demonstrated skill in building businesses from the ground up and into successful entities that subsequently sold for hundreds of millions of dollars.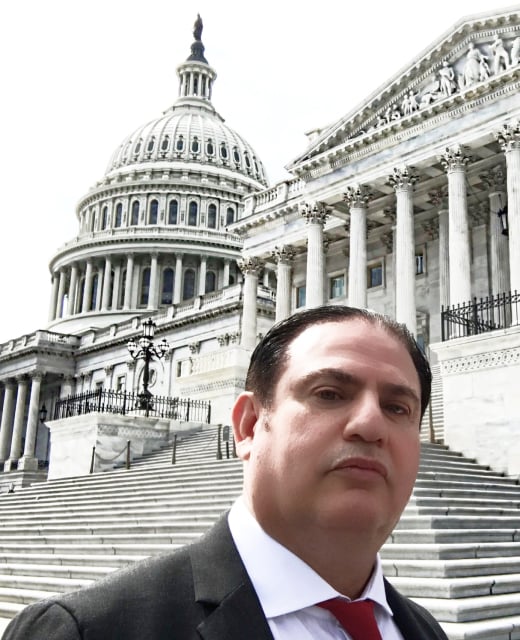 David Michery
CEO & FOUNDER
As Chief Executive Officer and Chairman of the Board, David Michery has led Mullen and its divisions since its inception in 2014. With over 25 years of executive management, marketing, distressed assets, and business restructuring experience, Mr. Michery brings a wealth of relevant knowledge and expertise to the Mullen brand. He has notably created 12 trademarks so far to develop the company brand and vision.
More...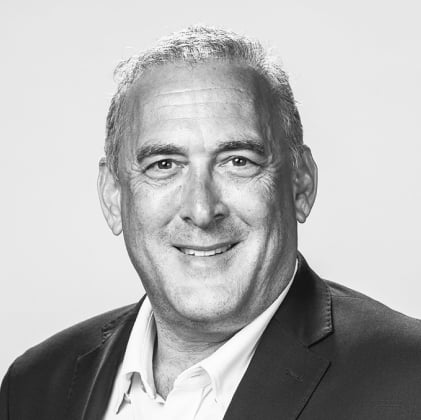 Jonathan New
Chief Financial Officer
Jonathan New has served as our Chief Financial Officer since September 2022. Prior to joining the Company, Mr. New was Chief Financial Officer of Motorsport Games, Inc., a developer of racing games and esport events (Nasdaq:MSGM) from January 2020 to September 2022. Prior to that, Mr. New was Chief Financial Officer of Blink Charging Co. (Nasdaq: BLNK), an owner, operator, and provider of electric vehicle charging equipment and networked electric vehicle charging services, from July 2018 to January 2020. Prior to Blink Charging Co., Mr. New was Chief Financial Officer of Net Element, Inc. (Nasdaq: NETE), a global technology and value-added solutions group that supports electronic payments acceptance in a multi-channel environment, from 2008 to July 2018. He has a career of leading rapidly growing businesses through levels of increasing success, with experience in directing strategies in accounting, operations, financial planning and analysis, information technology, human resources, mergers and acquisitions ("M&A"), taxation, and investor relations. Mr. New obtained his BS in Accounting from Florida State University and began his career with Accenture. He is a member of the Florida Institute of Certified Public Accountants and the American Institute of Certified Public Accountants.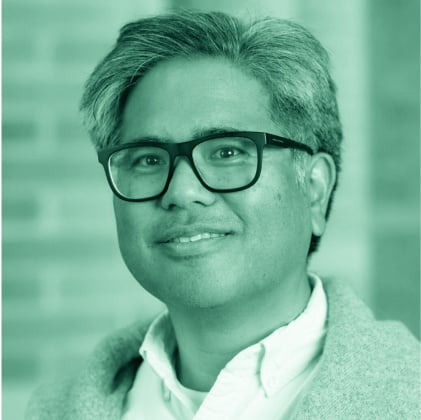 Chester Bragado
Chief Accounting Officer
Prior to accepting this position at Mullen Automotive, Chester served as the VP of Finance and Controller at Sambazon and consulted and audited Fortune 500 companies throughout his expansive 20+ year career. Chester's experience includes roles at PricewaterhouseCoopers, Grubb & Ellis Company, and Mobilitie. Chester possesses expertise in accounting and finance, mergers and acquisitions, organizational design and leadership, and operational improvement. Chester Bragado graduated from the University of California, Riverside, with a BA in Business Administration and possesses a California CPA license.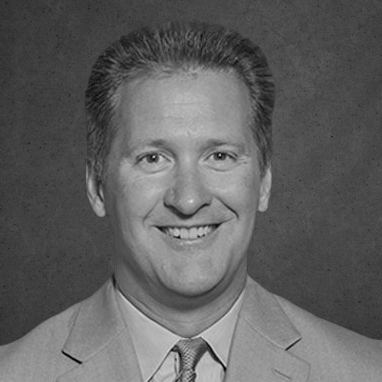 John Schwegman
Chief Commercial Officer
John Schwegman had an accomplished career at General Motors as a senior automotive executive and brings over 35 years of success and experience across Marketing, Sales, and Product Planning. Early in his career, John helped establish Saturn's award-winning dealership network, which became the benchmark for all OEMs in sales and service satisfaction. John served as the marketing lead during GM's brand management period across multiple truck launches, including GM's core truck franchise brands, Chevrolet and GMC. During John's tenure as Vice President of Marketing for Buick/GMC, both brands were the fastest-growing OEM brands in the industry. More recently, John led GM's Fleet and Commercial portfolio resurgence, re-establishing their presence in the core medium duty market.
His passion for understanding the voice-of-the customer and along with strengthening the commercial portfolio, has allowed GM to achieve commercial sales leadership within the U.S. market for the first time in decades. John most recently developed Chevrolet's 10-year portfolio transition plan for both ICE and EV entries for the U.S. market, allowing Chevrolet to target EV sales leadership by 2026.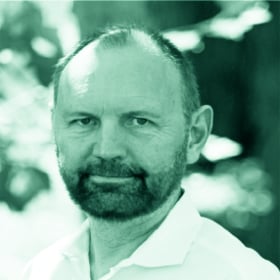 Calin Popa
President - Automotive
Calin Popa has served as President of Mullen Automotive since 2017. Mr. Popa is an energetic executive with an exceptional background in global automotive manufacturing. With over 30 years of international experience, his knowledge spans all aspects of vehicle development and manufacturing from concept to launch. Mr. Popa has led engineering management for various companies, including MAN, Ford, GM, Chrysler, and Fisker in the US, Germany, and Mexico. He holds a Master of Engineering degree in Automotive from the University of Brasov, Romania.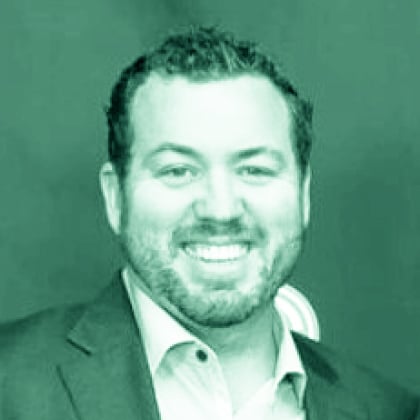 Shawn Hughes
President - OEM & Franchising
With an extensive business consulting and automotive background, Mr. Hughes had worked as a consultant with Mullen Automotive for the past four years before he took on his current role as President of OEM and Franchising. Starting his career as the General Sales Manager of one of California's largest Honda dealerships, Mr. Hughes went on to join his family's dealership, the Quality Auto Group. In this multi-faceted role, he worked at Quality Toyota and Quality Nissan OEM dealerships in Southern California, leading to record-breaking sales and multiple Black Diamond awards. Shawn Hughes was also the President of DRIVEiT auto group, a California-based Auto Lending group. As of 2018, DRIVEiT auto group has completed over $250 million in automotive transactions. As a result of taking on these significant roles at an early age, Mr. Hughes now possesses a wide range of expertise, which he uses to lead his division.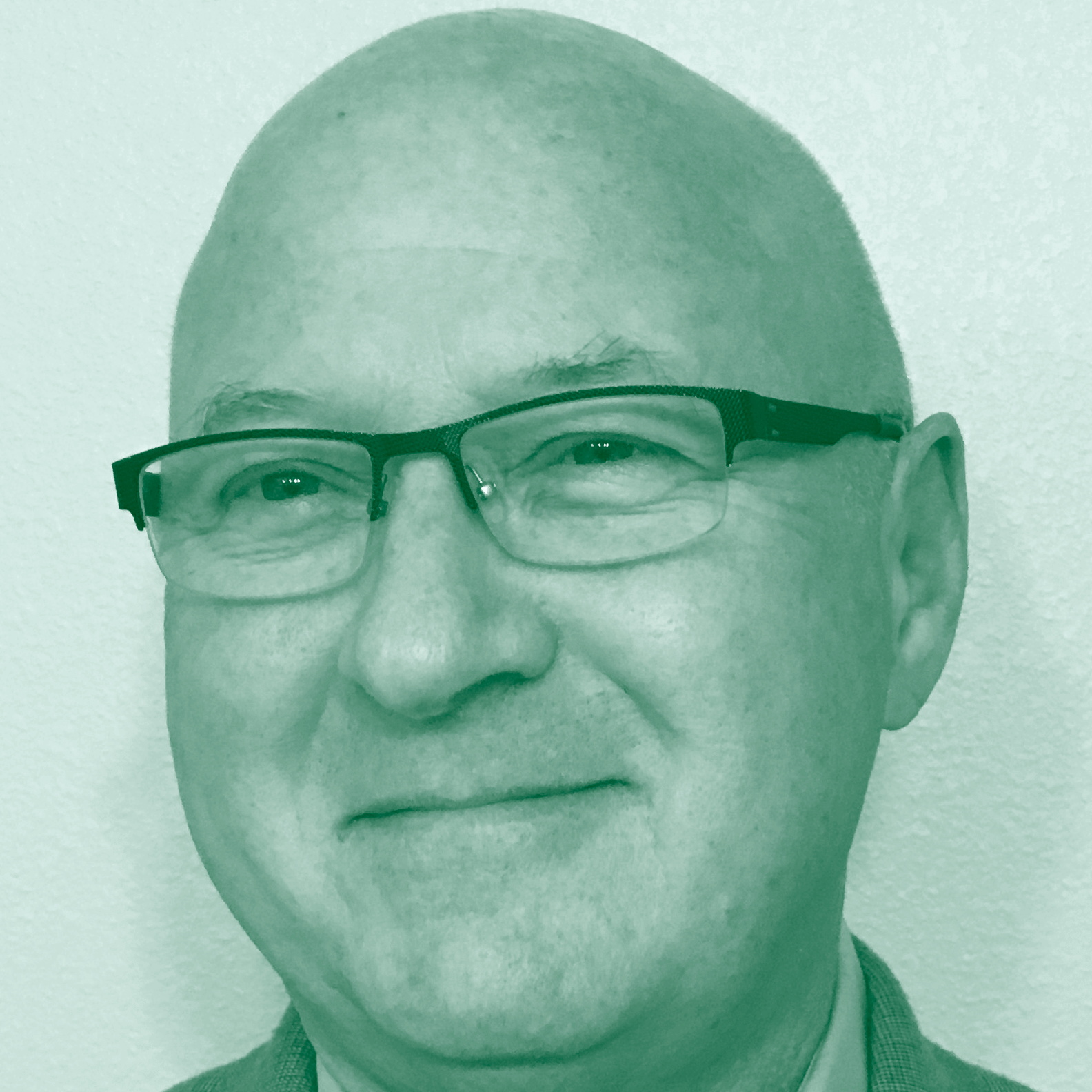 Richard Curtis
President of International Operations
Prior to joining Mullen Automotive, Mr. Curtis was the President of Imperium Motor Company. Prior to Imperium Motor Company, he served as a turnaround specialist for Lithia Automotive group in three western states. He also served as Director of Electric Vehicles for the largest privately-owned dealer group in Northern California, which became the top volume EV seller for the Nissan Leaf, Fiat 500 EV and Chevrolet Volt in the USA at the time.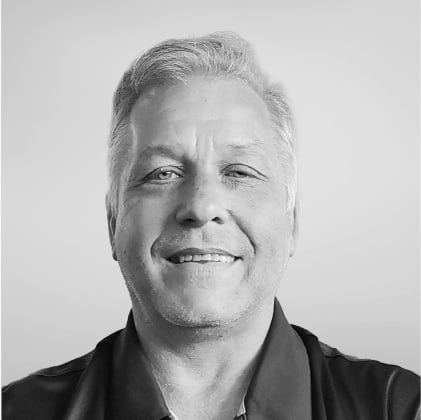 John Taylor
Senior Vice President of Global Manufacturing and Strategic Planning
John Taylor is Senior Vice President of Global Manufacturing and Strategic Planning at Mullen. Mr. Taylor brings a great wealth of experience, including oversight of several plant start-ups and vehicle launches in the U.S. and abroad. After graduating from the Philpot School of Automotive Design in Detroit in 1987, Mr. Taylor started his automotive career at General Motors. At GM, he was involved in eleven major automotive vehicle launches serving as launch manager, operations manager, and machine and equipment manager, among other roles. In 2010, He joined Tesla and was one of the first 50 employees, leading the advanced manufacturing engineering group. Mr. Taylor played a critical role in opening the Fremont facility and manufacturing operations for the Tesla Model S and architecture for future projects.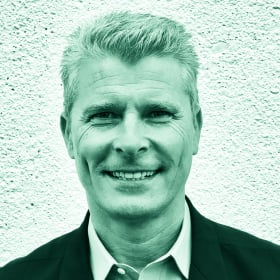 Marian Petrelecan
Vice President of Mechanical Systems
Marian Petrelecan has served as the Vice President of Mechanical Systems at Mullen since 2020. He is an enterprise leader who brings over 28 years of international and domestic experience in OEMs and automotive start-ups. Mr. Petrelecan's expertise is in vehicle product engineering, design, homologation, validation, quality, program management, and electrification. He has successfully built engineering teams from scratch for several EV companies such as Fisker, NIO, and Indi EV. In addition, he managed various BMW, Chrysler, Fisker, and NIO teams on several vehicle programs from the concept phase through launch in the US, Germany, Great Britain, and Mexico.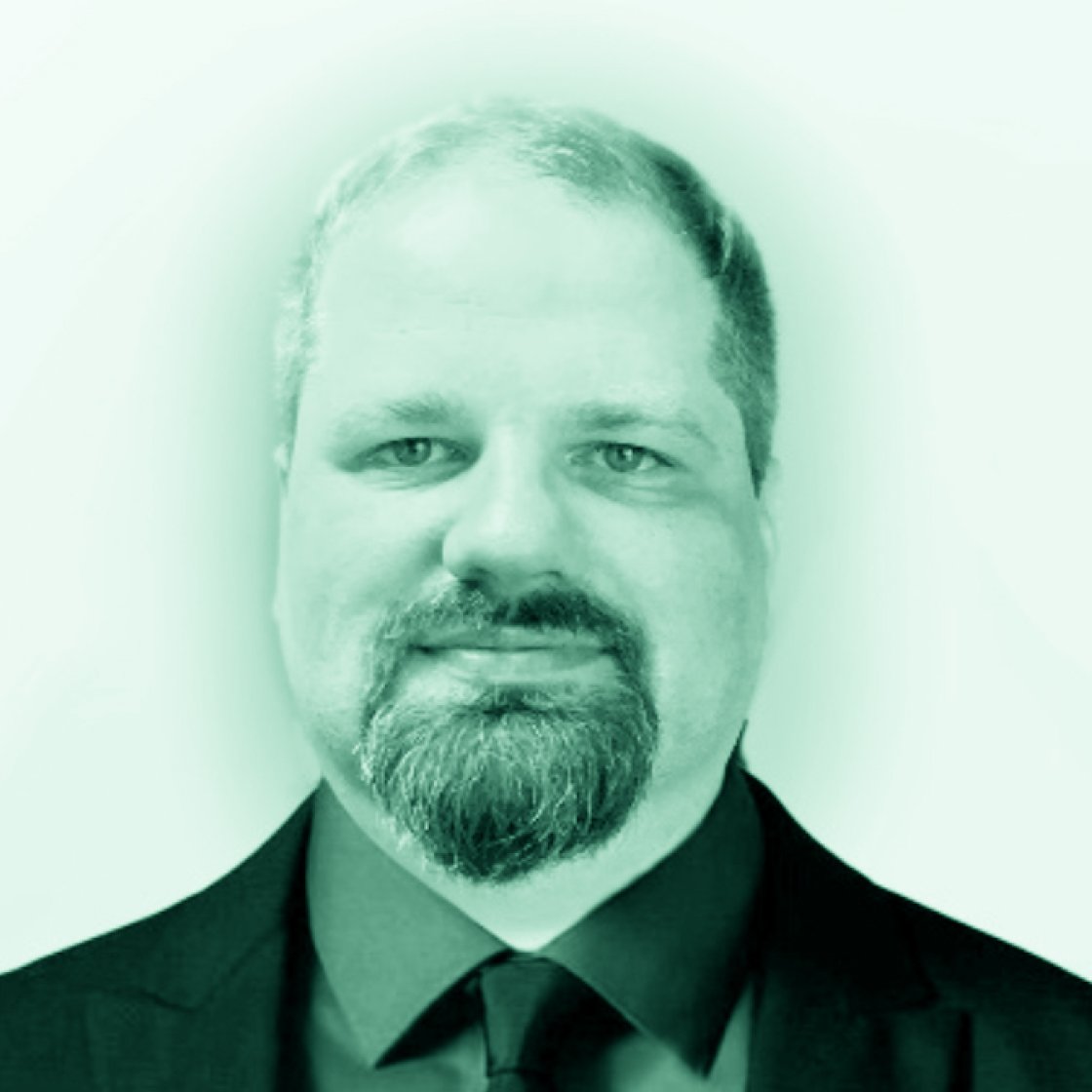 Corry Davis
Vice President of Vehicle Integration and Homologation
Corry Davis is a highly accomplished, results-driven professional with more than 17 years of diverse engineering and management experience. Before joining Mullen in 2021 as the Vice President of Vehicle Integration and Homologation, Mr. Davis held roles as Vice President of Engineering, Director of Engineering, and Chief Engineer at multiple small vehicles and specialty manufacturers. Mr. Davis has a focused technical background in electric traction systems and vehicle integration. He has worked as a technical expert in electric vehicle integration and component development for automotive manufacturers in the United States, China, Korea, and India. As a result, Mr. Davis brings an extensive network of industry experts and a vast knowledge of electric drive system technology and full vehicle development, validation, and proven design methodologies.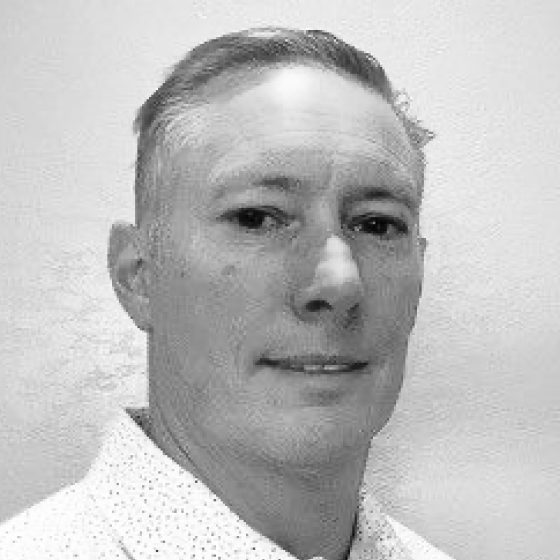 Robert Brown
Vice President of Program Operations
Robert Brown is an automotive professional with over 30 years of automotive experience. Over the past three decades, he has worn many hats within the industry and worked for several OEMs. Robert comes to Mullen Automotive as VP of PMO after having spent the last 14 years of his career in the EV industry working for companies such as Fisker Automotive, Karma Automotive, and Lordstown Motors. Robert started his career as an automotive technician in the post-manufacturing side of the business. He later moved to Service Engineering, working for organizations such as Saturn and Kia Motors. Following his PMP certification, he applied the hands-on and post productions learnings to launch the Karma Revero and Karma Revero GT successfully.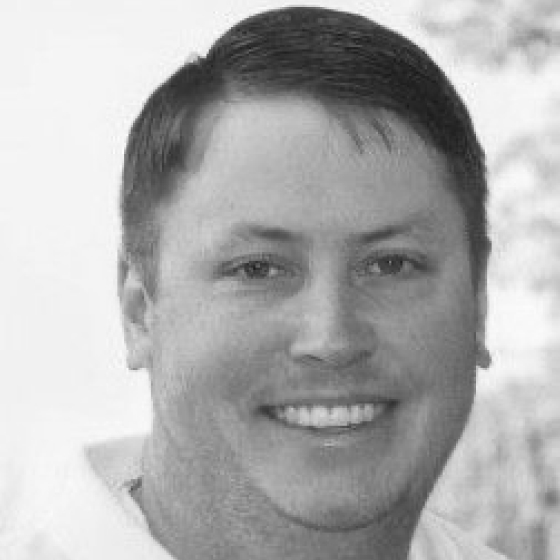 Don Wood
Vice President of Supply Chain & Procurement
Don Wood is a highly motivated automotive executive with more than 15 years of experience in supply chain, business operations, and manufacturing. Prior to joining Mullen, Mr. Wood spent the past ten years of his career in Metro Detroit, Michigan, where he held various Director and senior management roles within the prototype/low-volume production and stamping/weldment supplier industries. In addition to his extensive supply chain background, he is skilled at managing EV startup BIW programs for companies such as Tesla, Faraday Future, Lucid, and General Motors. Mr. Wood also brings operational expertise in plant management, lean practices, continuous process improvement of KPIs, and overall team leadership. Mr. Wood obtained his BS in Finance from Wayne State University and is currently enrolled in the Lean Six Sigma Greenbelt course at Purdue University.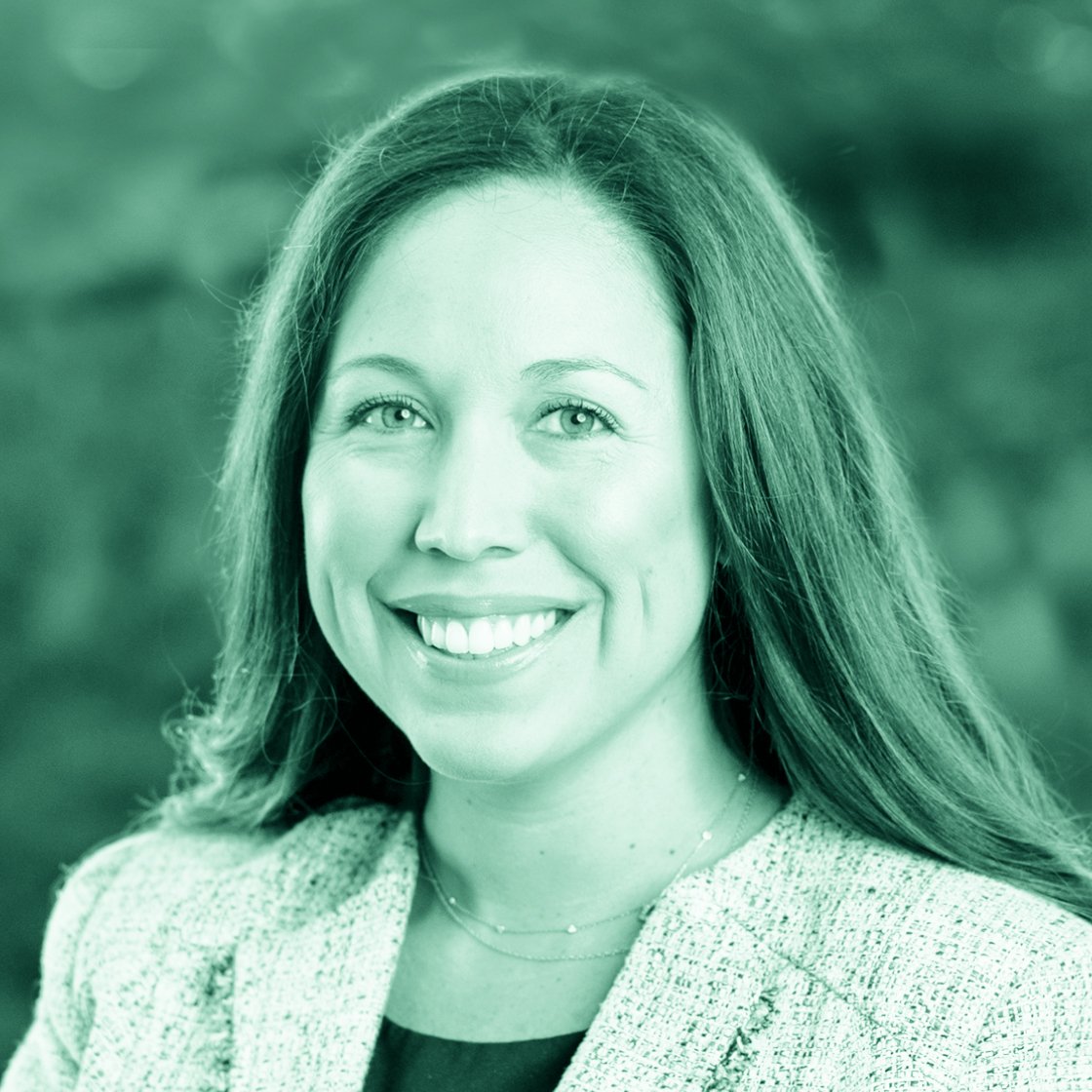 Jillian Green
Vice President of Business and Legal Affairs
Jillian Green spent two-and-a-half years representing insurers globally in claims involving cyber and privacy issues, including data and security breaches, cyber extortion, regulatory penalties, media liability, and consumer lawsuits. Ms. Green brings significant litigation experience as she has litigated a variety of different matters in both, Federal and State courts. She received her Juris Doctorate from Whittier Law School and her Bachelor of Arts from California State University, Fullerton.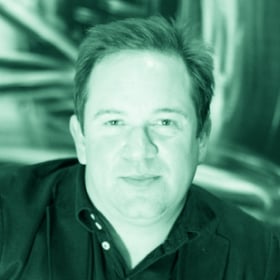 Jason Putnam
Vice President of Marketing
Jason Putnam has over 20 years of experience working in executive-level sales and marketing positions in the automotive industry. Prior to Mullen, Mr. Putnam was the Vice President of Sales and Marketing for Motortrak. He led the company's introduction into the US market and oversaw the success of OEM partnerships with Mercedes-Benz, Ferrari, and McLaren. In addition, Mr. Putnam brings a strong background in conceptualizing and executing across all online and traditional advertising categories to Mullen's brand and EV strategy. Mr. Putnam has a Bachelor of Science from Southern Illinois University in Carbondale, IL.
Peter Prisbrey
Vice President of Information Systems
Peter Prisbrey is a versatile professional with a solid background in information technology business processes; he has ten plus years of experience administering IT infrastructure for startups and corporate environments. Mr. Prisbrey gained valuable enterprise experience working for the 500+ employee electric vehicle manufacturer Coda Automotive. His core competencies include cloud and hybrid cloud infrastructure, Windows Server, VMware administration, and data collection. Most recently, he was responsible for the operation of commercial behind-the-meter distributed energy storage systems and the collection and presentation of the system's data. Mr. Prisbey graduated with a Bachelor of Arts, Business Administration & Information Systems degree from California State University, Fullerton.
Board of Directors
David Michery
has served as the Chairman of the Board and Chief Executive Officer of Mullen since its inception. His automotive experience began with the acquisition of Mullen Motor Company in 2012; he acquired Coda Automotive assets as an entryway into the EV business. Mr. Michery brings over 25 years of experience within executive management, marketing, distressed assets, and business restructuring. Mr. Michery is qualified to serve as a director because of his operational and historical expertise gained from serving as Mullen's Chief Executive Officer and his experience leading various businesses, including automotive.
Chairman of the Board
Ignacio Novoa has been investing/managing real estate since 2003. Was in law enforcement for a few years as well as worked security for a government contractor and held secret clearances. Presently works as a real estate consultant and managing investment properties as well as managing my own real estate portfolio
Mary Winter
has been an integral part of Mullen since inception; she has served as a director since 2018. She currently serves as the Secretary of the Corporation and Secretary of the Board of Directors. Formerly, she was the Vice President of Operations for Mullen since 2014. Ms. Winter is qualified to serve as a director because of her business and operational knowledge of Mullen.
Independent Director | 👥 Nominating & Governance Committee Member
Mark Betor
has served as director of Mullen since 2018, and he served on the Compensation Committee for the same period. Mr. Betor is a retired businessman and law enforcement officer. Since retirement, he has been involved with real estate investments and private business. Mr. Betor is qualified to serve as a director because of his vast experience within investments and private businesses.
Independent Director | 👤 Nominating & Governance Committee Chairperson | 👥 Audit Committee Member |
👥 Compensation Committee Member
John K. Andersen
has been involved in all aspects of the Real Estate industry for over five decades. He has been an owner/operator/partner/director/of companies in a variety of sectors, including Plumbing, Real Estate, Escrow, Loan, and Pest Control. In addition, he has prepared or scrutinized the financials of all these companies. He has also sat on the Board of Directors of four different corporations over that same time period. He is a licensed Real Estate Agent in multiple states and owns and operates a multi-branch Escrow Company. Among other business ventures, he manages Real Estate investments for himself and others. He has vast business knowledge and experience and prides himself on his ability to pay attention to details.
Independent Director | 👥 Audit Committee Member | 👥 Compensation Committee Member
William Miltner has served as a litigation attorney for over 30 years. For 13 years, Mr. Miltner successfully co-founded and co-managed the law firm of Perkins & Miltner, LLP, a respected San Diego litigation firm. When co-founder David Perkins left law practice in 2006, Mr. Miltner co-founded Miltner & Menck, APC, a full-service law firm in San Diego, CA. Mr. Miltner has represented many publicly traded and private companies, including residential developers, construction contractors, title insurance companies, and banking and lending institutions. His substantial experience includes representing and defending clients in complex property, general business, construction, title insurance and lender litigation, and transactional matters. Mr. Miltner is a member of the American and San Diego County Bar Associations and American Business Trial Lawyers Association. He was admitted to The State Bar of California in 1988. Mr. Miltner is qualified to serve as a director because of his knowledge and experience within law practice areas and litigation matters.
Kent Puckett
has served on Mullen's Board of Directors since 2018, serving on the Audit Committee during that time. Previously, he served as the Chief Financial Officer of Mullen. Mr. Puckett is an experienced CFO with a proven track record of establishing cross-functional partnerships to deliver stellar results. He has led many companies in their audit and disclosure requirements, creating operations, marketing, and sales division budgets of multi-million dollars and being accountable for allocating resources to exceed profit and sales goals. Mr. Puckett has a B.S. in Business Administration from Pensacola Christian College and Advanced Studies in Management, Finance, Compliance, Insurance, Financial Consulting, Taxation, and Financial Reporting, focused on Public Companies reporting and audit requirements. Mr. Puckett is qualified to serve as a director because of his extensive finance and accounting background and experience.
Independent Director | 👤 Compensation Committee Chairperson | 👥 Audit Committee Chairperson |
👥 Nominating & Governance Committee Member
Board Diversity Matrix (As of July 1, 2022)
Total Number of Directors
7
Part II: Demographic Background
Committee Composition
AUDIT
COMPENSATION
NOMINATING & GOVERNANCE
David Michery
Mary Winter
Mark Betor
John K. Andersen
Kent Puckett
Chairman of the Board
Independent Director
Committee Chairperson
Committee Member
Governance Documents